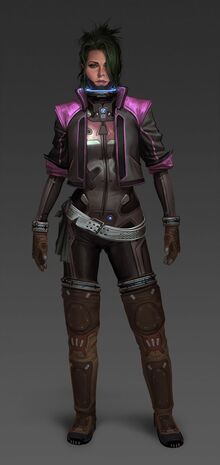 "To be Human is what allows us to live at such an elevated level. Anything not Human seeks to destroy what makes us...Us. Savages have only one place. Beneath us." -Mellarn, the Head of the Bolan Family.
In the lavish upper levels of the cities, humans bustle and move with no worries to the slums down below. Their clothes never seeing an ounce of dust. A family crest sewn into them marking them as nobility if their upturned nose and displeasure for the common folk didn't cause them to stick out already.
A man is calling his wares out in different tongues. Gaining the attention of passing people. His wares are exotic from beyond city walls, his necklace carries a Merchant emblem. One of the few allowed beyond the walls.
Patrolling the city slums was a group of three, the head of the group was an elder man. His years showing in his eyes, stern and focused. A man of the Militia determined to hunt out those who wish to ruin the balance of the city.
The One True Race:
After the many falls of their ancestors before them, Humans have made laws in place to stop them from falling once more. Anything non-human is not allowed into the cities without proper papers or authority. Nanos and Nanites, as well as any other mechanoid or warforged race, must be programmed with the proper credentials and fail-safes. Humans do all they can to make sure they are the highest in rank even if it makes them seem like tyrants, for they are the only race worth preserving if the world collapses.
Mana is a Sin:
Mana...or the use of magic is forbidden by Humans. Not that many can actually access the natural ability of Mana. If a Human is found to be using Mana they are prosecuted, jailed, exiled or even executed depending on the cities anti-mana laws. Mechanized or forged humanoids like; Warforges, Cybers, Nanos are the only exception to the mana rules in Human towns.